Ewon Cosy 131 - Wifi
The eWON COSY 131 is available in 3 different versions. The difference is in the connection to the internet. This can be done via a wired ethernet connection, 3G/4G or WiFi.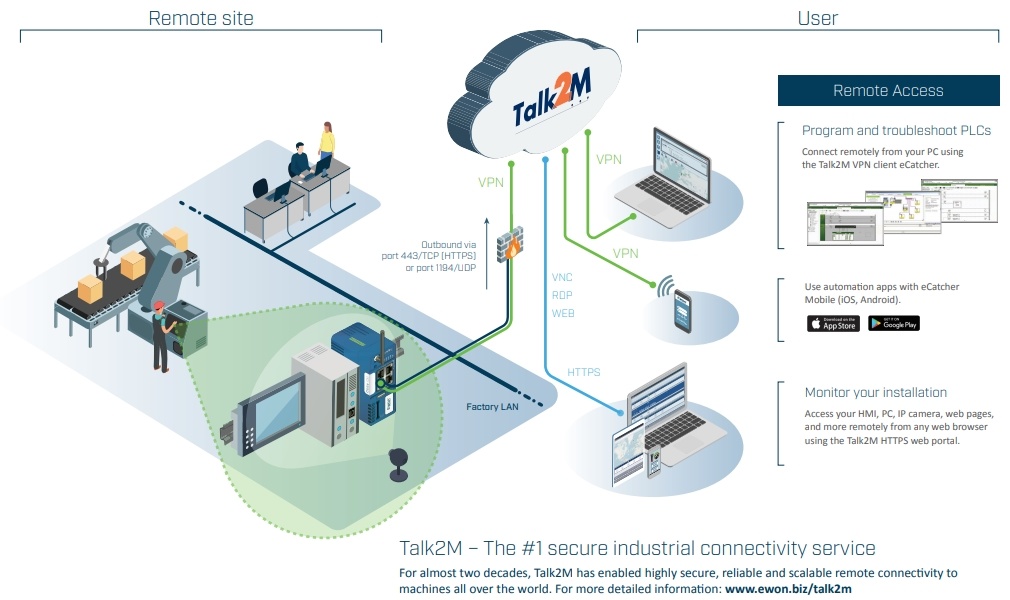 Each COSY131 has 4 LAN ports for connecting the peripherals, 2 digital inputs and 1 digital output.
| | | | | | | | |
| --- | --- | --- | --- | --- | --- | --- | --- |
| Product | Order code | Ethernet WAN port | LAN ports | Modem | Digital input | Digital output | VPN + Talk2M |
| eWON COSY 131 Ethernet | EC61330 | yes | 4 x | - | 2 x | 1 x | yes |
| eWON COSY 131 3G + | EC6133D | yes | 4 x | HSUPA | 2 x | 1 x | yes |
| eWON COSY 131 4G EU+ | EC6133G | yes | 4 x | 4G | 2 x | 1 x  | yes |
| eWON COSY 131 WIFI | EC6133C | yes | 4 x | Wifi | 2 x | 1 x | yes |

The COSY 131 comes with a Talk2M Free account:
Talk2M Free is suitable for:
1 simultaneous eCatcher connection (VPN connection)
An unlimited number of users
An unlimited number of COSY / Flexy units